Are you a survivor of sexual assault or child sexual abuse? Wondering how criminal and civil courts will handle your case? Our lawyers can help you find answers to common questions like:
How long will my abuser be in prison?
What can I do if the criminal courts fail to arrest or convict?
How can a New York victims' rights lawyer help me?
You are not alone. Our experienced victims' rights lawyers can help you get the support you need.
24/7 Confidential Consultations
It's important to demand accountability from all parties who played a role in committing or enabling a sexual assault.
— Brian Kent, Esq.
"Very Helpful."

They understood what we were going through and knew how to help.
Abuse Guardian
Reviewed by
Brittany W.
on .
In the United States, laws regarding sexual crimes vary from state to state. New York's sex abuse laws are divided into twelve general categories. If you or a loved one has recently been victimized in one of these crimes, it may be helpful to hold the perpetrator responsible in both criminal and civil court. We understand the anxiety you may feel, but it's important for sexual predators to be punished for their heinous crimes.
If you're looking for support and justice as the survivor of a sexual crime, our New York sexual assault lawyers can help you explore your legal options in a free, confidential consultation.
Resources For Victims In New York
If you or a loved one has been victimized by a sexual crime, it's important to know that you're not alone. There are communities which are here to offer support for you and your family:
Sexual assault helpline: 866-577-2786
Additionally, our New York sexual assault victims' lawyers are available to represent you through the process of filing a civil sexual abuse lawsuit.
Feel free to share our sexual assault infographic on your own site. Just copy and paste the code below:
[]
keyboard_arrow_leftPrevious
Nextkeyboard_arrow_right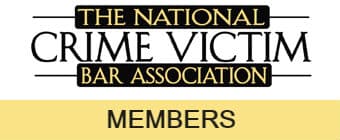 New York Sexual Abuse Laws
There are twelve different types of sex abuse offenses in New York, with charges of varying severity:
Aggravated Sexual Abuse
New York law defines aggravated sexual abuse as a sexual act involving the insertion of a finger or foreign object into someone's private parts without their consent. These laws are classified as either first, second, third, or fourth degree – all of which are felonies.
Higher charges will be applied if the act involved if physical force is used, if the victim is unable to consent because of physical or mental disabilities, or if the victim is under eleven years old.
Course Of Sexual Conduct Against A Child
This law is designed to punish those who sexually abuse children on more than one occasion. These offenses are classified as either first or second degree, depending on the severity of the crimes. Crimes which involve at least one act of sexual intercourse (including anal or oral) or aggravated sexual contact will be charged as first-degree offenses.
Criminal Sexual Act
These laws are related to oral and anal sex and can either be first, second, or third-degree felony offenses. The classification depends on circumstances:
First degree – Offender is 18 years or older and the victim is under 13 years of age OR any oral or anal sexual conduct with someone under 11 years old OR the victim was unable to consent because of being physically helpless OR the offender physically forced the act. Penalty: 5-25 years in prison.
Second degree – Victims who are unable to consent because of mental or intellectual disabilities OR cases involving an offender over 18 years old and another person under 15 years old. Penalty: Maximum of 7 years in prison.
Third degree – Any lack of consent besides an incapacity to consent OR an offender 21 years old or older engaging in sexual conduct with someone under 17 years old. Penalty: Maximum of 4 years in prison.
Facilitating A Sex Offense With A Controlled Substance
Crimes in which an offender knowingly gives their victim a drug or other controlled substance with the intention of making the victim incapacitated so that the offender can commit an act of sexual abuse or assault. A Class D Felony punishable by a maximum of 7 years in jail.
Female Genital Mutilation
A Class E Felony in which a person (including parents and legal guardians) consents to a circumcision, excision, or infibulation of a child's genitals for non-medical reasons. Punishable by up to 4 years in jail.
Forcible Touching
A misdemeanor involving forcible touching of another person's sexual or private parts with the intention of either abusing the victim or gratifying the offender's sexual urges.
Incest
Incest is illegal both in consenting and non-consenting sexual encounters. In New York, first and second-degree incest charges are brought against offenders who have committed rape or other sexual crimes against a relative. Third-degree incest charges are levied against blood-relatives engaging in consensual sexual relationships.
Persistent Sexual Abuse
This law targets repeat sexual offenders. If a predator commits either forcible touching or a second or third-degree sexual crime and has been convicted of two or more felony sexual offenses in the past 10 years, he or she will be charged with persistent sexual abuse.
Predatory Sexual Assault
These charges are reserved for the most severe sexual assault cases and carry a minimum sentence of 25 years in prison. In order to be charged with predatory sexual assault, the offender must have:
Committed a first-degree crime of either rape, criminal sexual acts, aggravated sexual abuse, or course of sexual conduct against a child, and:
Previously was convicted for another felony sexual offense, incest, or use of a child in a sexual performance, OR
Committed these crimes against multiple victims, OR
Caused physical injuries to the victim(s) or threatened to physically harm them.
Predatory Sexual Assault Against A Child
These charges are applied in cases involving an offender who is at least 18 years old and has committed any of the crimes mentioned in the previous section against a victim who is 13 years old or younger.
Rape
Rape involves an offender forcing sexual intercourse on a victim who has not or is unable to consent. The state of New York classifies rape into first, second, and third degree charges, which vary based on circumstances:
Third degree – Lack of consent for reasons other than the inability to consent, sex between a 21+ offender and a victim under 17 years old, or a victim who was unable to consent for a reason other than being under 17 years old.
Second degree – Victims who were incapable of consent because of mental disabilities OR cases involving an 18+ offender and a victim under 15 years old.
First degree – Victims under 13 years old with offenders over 18 years old, any intercourse with someone under 11 years old, intercourse by way of physical force, sexual acts committed against victims who are physically unable to consent.
Sexual Abuse
Sexual abuse charges are applied when an offender subjects another person to sexual contact without consent, or in statutory cases, engages in sexual contact with someone who is too young to give consent. There are also three levels of charges (1st, 2nd, and 3rd degree) which vary based on the circumstances of the offense.
Third degree – When an offender subjects a victim to sexual activity without their consent. A class B felony punishable by 5-25 years in jail.
Second degree – Subjecting someone to sexual contact when they are unable to consent for a reason other than being under 17 years of age OR subjecting a victim less than 14 years old to sexual contact. Class A Misdemeanor punishable by up to 1 year in jail.
First degree – Applied when the offender is over 21 years old and the victim is under 13 years old OR when the victim is less than 11 years old OR when the victim is physically helpless OR when the offender uses physical force.